---
---

Arr, me hardies!


So - I suckered you in here, did I?

The penguin on my shoulder informs me that I promised to say more about myself on the previous page and penguins never lie. So you must suffer the consequences. Oh, I almost forgot (unlike the penguin) this page is in perpetual flux - its contents are ephemeral.
---
What should I start off with? Arr! First how about computers?

I have liked Macintosh computers since 1984 (after having owned several computers [TRS-80: Apple ][+: Sinclair] since 1977). I got my first Mac in the fall of 1984 and have had several since (I have a variety of Macs at home now - including a Core Duo iMac, a G5 iMac, a firstgen MacBook Air, a 400 Mhz G4 Titanitum Powerbook[and USB scanner: printer and Super Drive]and a 1 Ghz G3 iBook. My venerable G4 Cube was given to my youngest brother and a few older Macs (including a 14 inch G3 Powerbook and a jet black and really neat looking (though underpowered) MacTV) gather dust.

At school, in my office and lab, I have a 20th Anniversary Mac [the most beautiful computer ever created] with 128MB RAM and a 400 MHZ G3 upgrade, a Dual 2 Core 17in Mac Book Pro, a 1.66 Ghz MacBook (with 2 GB of RAM), a Core 2 Duo 24 inch iMac (my main computer), a 2 Ghz dual G5 tower with 1 GB of RAM that is the Science/Engineering web server (using Webstar), a 1.5 GHZ 1stgen MiniMac running File Maker Pro Server, and, finally, a 1.8 ghz 15 inch G5 iMac running POP3 and SMTP mail services (EIMS) and nummerous mail lists (Macjordomo) and the departmental calendar server.

Actually, my first home computer was a TRS-80 Model 1 - I bought one of the first 16K models off the assembly line (got it in 1977). Oh, how exciting it was to finally get a floppy disk drive, after reading and writing to cassette tapes for half a year, and experience the neverending thrill of having the computer randomly reboot itself! Before Tandy, I played around with SWTP and Sol computers, and the old (pre-microprocessor) WANG 2200 that had hardwired BASIC! I didn't get my first Apple computer until about 1979 (Apple II+). At that time IBM was still telling all of us that small computers were toys - Hmm - amazing what an effect VISICALC had! I also have a growing fondness for SUNs and the various flavors of LINUX. I like the INTERNET and the information exchange it allows.
---
On the entertainment side of things, my tastes are electic, so here goes - its 'order' reflecting the disorder and chaos that seems to rule in what passes for my mind. I am fond of radio comedy from the 'Golden Age of Comedy' (especially Jack Benny), many movies made before 1960 (those from the 30's and 40's very much so), musicals and operettas (especially Gilbert and Sullivan, Lerner and Lowe, and Rogers and Hammerstein), TV comedy shows of the 50's and 60's, science fiction (see below) and good historical docudramas. I like cartoons by Chuck Jones and Tex Avery. With the exception of Dark Shadows I have always detested soap operas of all sorts, either on day time TV, night time or on the silver screen!

I like many British comedy shows. Of course, I am very fond of anything involving the cast of Monty Python including Fawlty Towers (or is it Farty Owls?). I also like Black Adder and Are You Being Served?.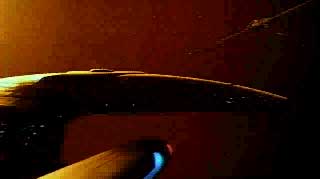 Some of the science fiction TV shows I have watched and liked include Star Trek (Original), Star Trek Next Generation, Star Trek DSN, Outer Limits, BattleStar Galactica, Babylon 5 and Twilight Zone. Although I used to (when I was a kid) watch the Time Tunnel and Lost in Space I consider them to be more camp than anything else. I know I won't remember all of them, but some of my favorite Sci-Fi / Fantasy movies (again, not in any particular order) are Blade Runner, the Star Wars trilogy, Alien and Aliens, The Day the Earth Stood Still, THX 1138, When Worlds Collide, The War of the Worlds, some of the Star Trek movies, Dune, 20,000 Leagues Beneath the Sea, The Abyss, 2001 and 2010, The Adventures of Buckaroo Banzai Across the 8th Dimension, the Terminator movies, The Princess Bride, The Fifth Element, Robocop, Close Enounters of the Third Kind, Dark Star, Dragonslayer, Fahrenheit 451, Fantastic Voyage, First Men in the Moon, Forbidden Planet, Willow, Ice Pirates, Them, It, Journey to the Center of the Earth, Krull, The Last Starfighter, Robinson Crusoe on Mars, Silent Running, Spaceballs, the Time Machine, Things to Come, This Island Earth and Zardoz. The Lord of the Rings is phenominal (Fellowship of the Ring) and I look forward to the additional books. Along these lines, but on a different tanget, I very much like the artwork of H.R. Giger!

I don't like movies where uncountable numbers of innocent people are slaughtered merely to entertain the movie audience. I do have a fondness for movie comedies - from the 30's on up to today, though I find that I tend to be offended more frequently by modern comedians than entertained. Some of my favorite comedians include Bob Hope, Burns and Allen, W.C. Fields, and the Marx Brothers. I am fond of the Firesign Theatre. I would rather laugh at a movie than watch people being matter-of-factly vivissected by psychotics with automatic weapons.

I like many kinds of music, but I think I can rank my likes as follows:

Classical music of almost every sort - particularly Bach, Beethoven, Mozart, Vivaldi, Grieg, Handel, Pachelbel, Strauss, Brahms, Barber, Tchaikovsky, Ravel, Rimsky-Korsakov, Mendelssohn, Verdi, Wagner, Bizet, Liszt, Dvorak, Orff, Rossini and Borodin. Does Gershwin fit in here?
Music from musicals (I am not sure what category this should be), my favorites including songs from: My Fair Lady, Oklahoma, The Sound of Music, South Pacific, Oliver, The Mikado, H.M.S. Pinafore, The Pirates of Penzance and the Rocky Horror Picture Show. I stopped counting when I had seen My Fair Lady over 150 times so I guess it must be my favorite musical!:-).
Country & Western music - all sorts from Western Swing to modern. Ft. Worth is the home of Billy Bob's Texas - the largest honkey tonk under one roof.
Rock music (of course I am not even sure what constitutes rock music so you must forgive me here) - but only rock music where there is actually some tune involved.
I do have some special favorites. I am very fond of music by Jennifer Warnes - especially the CDs Famous Blue Raincoat, The Hunter and her latest The Well (her music is wonderful), Enya and by Kenny Loggins. The Quicktime movie of Enya's May it Be with scenes from Fellowship of the Ring is very nice. The celtic-themed songs by Loreena McKennitt are hauntingly beautiful and are (IMHO) peerless; every time I hear The Lady of Shalot it get goosebumps. Karen Matheson sings beautiful songs in Scots Gaelic (and English too) and paints beautiful verbal pictures of a proud highland past. Dougie MacLean is my favorite male Celtic artist.On the rock side I really like the Celtic Rock band the The Killdares. They are incredible!!!! You can buy their music at the iTunes store. Go to YouTube and search on the Killdares and you will find a few videos I have uploaded of their performances at Central Market in Fort Worth. I also heartily endorse, for what that is worth, the beautiful and timeless songs by Townes Van Zandt. Get hold of his original albums or CDs if you can and listen to one of the most underappreciated artists of our times. There are a few nice clips of him singing on YouTube.

On the artsy side of things my tastes are also eclectic, there are really too many artists I like to list here (I mentioned H.R. Giger above). I should admit that I am not particularly fond of modern art - though I like most impressionists' work. One thing I like about Ft. Worth is the art district, where we have the Kimbell Museum, the Amon Carter Collection of Western Art and the Ft. Worth Museum of Modern Art all within walking distance of one another. I used to have a large collection of antique etchings of European (mainly German) castles, but it was stolen during a move :-(

Books - I LOVE BOOKS. My house is filled with books from stem to stern. What kind? Just about any kind! Fiction (especially science fiction [ some examples are The Skylark of Valeron Series: the first three Dune books, anything by Jules Verne, Arthur C. Clarke and Issac Assimov] and older fiction like Don Quixote and Ivanhoe - I have a passion for Sherlock Holmes), biographies, history, nature books, nature guides, books on maps, children's books (especially Laura Ingalls Wilder's Little House series and L. Frank Baum's Wizard of Oz> series), etc. and on and on. You can take it as a given that I am a devotee of The Lord of the Rings and found the Hollywood version of the Fellowship of the Ring to be outstanding. If you want to read something(s) out of the ordinary then I highly recommend the unique and exestential Samurai Cat series by Mark E. Rogers. I have never read anything like them - I have all six of the books. Miaowara Tomokato and his evil kitten cousin Shiro are 16th century Japanese cats who move through time, reality, credulity and literature, hunting down those who participated in the murder of Tomocato's feudal Lord. Where else can you read about Nazi tyrannosaurs, Stalinwolves, Odin and the 'Terminationer"? As often as I read these books I laugh at the same places every time!!

Sports. Well I am afraid I am not particularly fond of sports. Although I used to attend TCU home football games (The Fighting Horned Frogs or 'Killer Frogs' as we like to call them), that is about all I have ever had to do with sports (except that I do swim a bit in our pool).
---
Quote of the year: "In a world where professional basketball players are paid millions to bounce a ball, and beer companies pay thousands to have their commercials run during the Superbowl, I would think that a child shouldn't have to go to bed hungry. I guess we know where our priorities are, don't we"
- Eric Olson, Age 17, Grade 12, Becker High School, Minnesota -- Thanks to Brett for this one!:-)
---
I like camping and hiking and geologizing (whatever that is) in the US southwest; really anywhere that rocks are well exposed. My favorite place to spend time is Big Bend National Park, but at a close second is the area around Taos, New Mexico.

In my travels I have found I like (please note that the following litany is in stream of consciousness and does not represent any particular fondness for one city over another [though I certainly do have some particular favorites]: Edinburgh, Cape Town, Johannesburg, Frankfurt, Munich, Bayreuth, Berlin, Fort Worth, San Antonio, Galveston, Chicago, Niagra Falls (Canadian side), Seattle, San Juan (Argentina), Madrid, Toledo (Spain), Athens, Tyler (Texas), Vienna, Einsedeln (Switzerland), Florence, Venice, Rome and Vancouver.

Places I would love to visit (but are not limited to) include: anywhere in New Zealand, Ireland and Australia and more places in Scotland, England, Argentina and Germany.
---
Although I rarely imbibe, I do enjoy a good beer (for example, Shiner Bock and Guinness) or two under the right temperature conditions, aged Scotch malt whiskey, tequilla when it is in slushy form, screwdrivers and rum and Coke.
---
Hello to my special friend on the west coast.
---
In my case the name Busbey was originally Busby. The e was added after a clerical error in late 19th century Shreveport, La. There is a Busby (Sir Richard Busby) buried in Westminster Abby. My branch of the Busbys was through one John Busby who emigrated with his wife (Margaret Patterson) and three brothers from Antrim Co., Ireland in 1776 and settled in Virginia. They were a branch of the family that had moved from Yorkshire to Ireland at some point. The Busbys are of French Celtic origin and moved to England in 1086 from Normandy, shortly after the Norman invasion. . I have had a Y37 DNA test done by FamilyTreeDNA and the results are in the public YSearch.org. I urge any male Busbys,Busbeys, Busbees (etc) to have this test done.

On my mother's side I am Scotts (Patterson) and English (Clough) with a hint of Welsh (Cannon)! The Pattersons are a family of the Clan MacLaren, so when I wear a kilt I proudly wear the MacLaren tartan. I am a life member of the Clan MacLaren Society in North America. In the summer of 2010 I had a chance to make the pilgrimage to Balquhidder, Scotland and the Creag an Tuirc and it was a moving moment indeed! Here are a few pictures from that wonderful visit to Balquhidder and Creag an Tuirc. In my distant ascestery on my Dad's side I have at least one Gordon who married into the family and FAR back I guess I have Clan Duncan affinities since Duncan the First is there and the Duncans claim affinity with him.

As an aside, I highly recommend Stillwater Kilts and Sport Kilt for great prices on kilts and associated items.
---



In 1994 I became curiously addicted to the free videoconferencing software, CU-SeeMe (what was at first a Mac-only program is now marketed by a company that only produces a Windblows version). The pages below have pictures of real internet videoconferencing pioneers - most of whom I have not heard from in many years. to enter the ancient world of CUSM friends (many pages now). For Mac Os X try Viewchat!

Look at the pictures below for some of the pioneers of the videoconferencing community - perhaps some of the earliest social networks based on the internet!
To see Jenni's Southpaw Party .
From Friday, Sept. 15th through Sunday the 17th, 1995, I was in Atlanta for Taka's CUSM party (there are also some pictures of the Atlanta party on The Reflector). I took pictures of the crowd, but didn't get any while we were on CUSM. Hope someone else out there managed that!:-)
On the weekend of September 29th, 1995, Batwoman hosted a CUSM party.
Recently Michael at AnnArbor had a Thanksgiving party and had some CUSMer's there.
On March 1-3, 1996, I hosted a CUSM party here in Forth Worth.
Joyce@BGSU had a CUSM party at her place May 3,4 and 5, 1996.
Even babies like CUSM - here are Stephan and Christopher enjoying CUSM from home.
The delightful and always interesting Batwoman had a party at her place September 6,7 & 8. Deamon Master has nice pics on line of BatFest II
I had another CUSM party at my place Nov. 1,2,3 (1996). For some party pics click on November FW party.
Back to Busbey's 'NORMAL" page
---
For questions about this page email Art Busbey
Last updated November 22, 2010
Copyright © 1995-2010 , Art Busbey
---